Today we're asking Raffa Account Manager Stephanie Springer about tips for successful open enrollment.
Hey Stephanie~
When it comes to open enrollment, what do you see your clients struggling with?
With open enrollment, the struggle seems to be having enough time get everything done. This can lead to situations where people are forced to make last minute, stressed out decisions. Obviously this is not the ideal scenario.
Challenge: How can we allow for more time? How can we avoid a last-minute scramble to process enrollments and stressful decision making under pressure?
What's an example of how you have helped a client improve their enrollment process?
Timelines are the key! We give our clients a clear timeline of events that will happen, and we do this 5-6 months prior to the actual renewal date. The timeline provides clear enrollment dates and tasks from start to completion, and it specifies who is responsible for each task (i.e. Raffa, client, carrier).
Once a task is completed, it gets marked off and noted as complete on the timeline and we move on to the next thing. The client feels comfortable knowing everything is moving along and that we are in charge of the process and next steps.
What's your best tip for a successful enrollment meeting?
Provide detailed information about what is changing— and what is NOT changing. Take the time to explain any improvements to plans or contributions. Try to keep it entertaining. I always try to think of ways to involve the audience and not just make it another "insurance meeting."
Sometimes, I'll create a short quiz that pertains to the benefits plan. This can get people engaged, especially if gift cards and prizes are involved. Snacks can also add to the fun, and a little caffeine never hurts!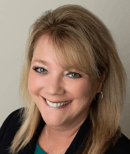 Written by Stephanie Springer, Account Manager at Raffa Financial Services
With over 25 years in the industry, Stephanie accumulated volumes worth of employee benefits knowledge, experience, and expertise. She loves using this information to help clients get the most out of their health plans. She's like a human database, but with a human touch.
Photo by Stepan Popov