Does it matter to clients and customers what great tools, resources, or technology you have, if you don't know when or how to deploy those things in a meaningful way that solves their problem? Probably not.
Let's face it. Your offerings are pretty worthless if you can't use them to positively impact those you serve.
So what can give you the competitive edge?
Your team.
To deliver on your brand promise, you need employees with the ability to:
predictably know and anticipate when to engage resources
accurately identify the right tools/products/services for the customer
capably implement the solutions your clients need
This means having a team of people who are engaged, who communicate well, and who collaborate to get the best possible outcome for your clients.
Engagement. Communication. Collaboration.
These are the soft, intangible skills that will significantly differentiate your company in the marketplace and contribute to your overall success. Not only are they essential to high performing employees, they are critical to high performing teams.
Why, then, do so many companies miss the mark— hiring the best talent in the marketplace but not investing in the training, development, and organizational culture that enhances those skills?
At a casual glance, team building activities may seem like a red line budget item, but they are oh-so-much more than that.
Not only are they an opportunity for people to have fun and gain insights about their co-workers, they create greater levels of trust and respect within the group. They also allow you to learn more about people's skills, strengths, weaknesses, goals, and aspirations.
Team building events are about creating relationships, but they can also:
Lead to the creation of efficiencies among teams and departments, which make companies more effective.
Foster internal communication, which helps clarify vision, goals, roles, and processes
Reduce or mitigate conflict, which saves HR time and allows teams to run more smoothly
Increase employee engagement, which helps decrease absenteeism, presenteeism and turnover
Be a breeding ground for inspiration, collaboration, and innovation, which helps accelerate progress and growth.
When you consider all of the benefits that a solid team building effort can deliver, it kind of sounds silly NOT to invest in bringing everyone together, doesn't it?
We live this
At Raffa, we know our team is also our key to success. Not only do we hire awesome people, we make darn sure they like their work, their clients, and each other. We do this by creating a culture that not only values teamwork, but also appreciates each person as an individual member, contributor, colleague and friend.
From charity fun-runs and bowling tournaments to happy hours and movie nights, we're always up to something good. And boy does it pay off!
Our employees love showing up to work, showing up for Raffa customers and showing up for the team.
And we truly believe it makes a difference. Both for us and for you.
Still not convinced team building is worth it? Check out one of my favorite blogs, 5 Things We Can Learn About Wolves From Team Building. You just might change your mind!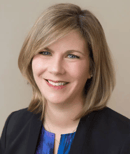 Written by Sharon Tiger, Vice President of Business Development at Raffa Financial
Sharon loves helping people and is passionate about all things business. Combining her deep industry knowledge with her savvy business sense, Sharon has become an expert at building strategies to help organizations attract and retain the critical talent they need to meet the demands of their growth objectives. She's also a huge fan of team building events.
Photo courtesy of Raffa Financial Team Building