We've all done it. Dropped the baton. Dropped the ball. Made a mistake. But it's what happens afterward that makes all the difference in the world.
Mistakes are part of life, right? Can we all agree on that? I know I've made a lot of them and I'm sure I'll make many more over the course of my life. Making them isn't easy. Sometimes you feel pretty darn stupid. Or sorry. Or frustrated.
You may want to simply put the mistake behind you, lock it away and forget about it. Oh boy, is that ever tempting. But doing so won't prevent you from making mistakes later. In fact, you may end up making the very same ones over and over again. The key to making mistakes work in your favor is to try to learn from each and every one of them.
Are there different degrees of mistakes? I say yes! The ones that haunt me the most are the ones where I have let someone down, broken their trust, or had the chance to be kinder and wasn't. These mistakes may have happened as far back as high school, but I still recall them vividly and wish I could have a do-over. Unfortunately, we don't usually get that chance.
Even if you're an award-winning baton twirler, you're bound to mess up every now and again.
So what should you do if you make a mistake?
First, admit it.
Own up to it. Analyze why you did it. Be honest with yourself. Were you lazy? Did you act in pure self-interest? Were you just plain mean? Did you neglect to consider the consequences? Take the wrong advice? Fail to follow your gut?
Understanding your motive can help you avoid repeating bad behavior.
Next, resolve to do better.
Don't miss this step.
I repeat. Don't miss this step.
How else will you improve? This is the real positive that can come out of a negative or unfortunate circumstance. How did you learn to wait until your hot coffee was cool enough to drink? You probably burned your tongue, analyzed your actions, and resolved to do better. The next time you had a cup of hot coffee, what did you do? Waited a few minutes for it to cool down. (This is wise advice in many situations, by the way.)
Now, make amends.
Apologize. See if you can correct the situation. Try to undo the wrong. Be sincere, and acknowledge your mishap or misstep. Explain how you could have handled it differently or avoided the mistake and then explain how you intend to fix it. But you can't just talk about it. You have do it. Always follow through on your promise.
Of course, this isn't a guarantee that you'll be able to fix the mistake or the resulting problem. There are some mistakes that just can't be fixed. Or that take a lot of time to fix. Especially the mistakes that involve broken trust, confidence, or loyalty. But if you've put forth the effort and walked through each of these steps, you've given it your best. And you've learned something along the way.
Moving forward
Depending on the severity of the mistake you've made, you may not feel better right away. Guilt or worry may still linger. If they do, here are some wise words my mother once shared with me that always seem to help. Perhaps they will help you, too. She said, "Bad things happen to good people and good people make mistakes. It's what you do afterwards that matters."
Trust mom. She knows.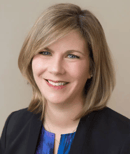 Written by Sharon Tiger, Vice President of Business Development at Raffa Financial
Sharon's passion for her work is twofold. Not only does she love helping people, she's passionate about all things business. Combining her deep industry knowledge with her savvy business sense, Sharon has become an expert at building strategies to help organizations attract and retain the critical talent they need to meet the demands of their growth objectives. She's also an award-winning majorette.
Photo by Dmitriy Cherevko