If your employees are confused by their benefits plan, they're going to have a hard time appreciating the value it represents. They will also struggle to make sound healthcare decisions and use their benefits effectively. As benefit packages become increasingly complex, these issues are only going to get worse.
There is no overnight solution for this, but there is a really obvious first step: educate your employees about their benefits.
Help them see the value
You want your employees to be able to:
select the

right benefits,

understand their

value

as part of their total compensation

use them smartly

to get the best care at the

best

price
Unfortunately, it's impossible to accomplish those goals by trying to cram all of your benefits education in during Open Enrollment, which is about 10% of the year. Too many companies (and brokers!) are leaving employees to fend for themselves that other 90% of the time.
According to the Journal of Health Economics, 86% of people still can't define all the basic terms that make up a health plan— terms like coinsurance and deductible. Now, imagine an employee that can't define the basics navigating a High Deductible Health Plan. This isn't good for anyone.
How employers can help
In today's world, enrollment meetings and occasional newsletters aren't going to cut it. If you want your employees to appreciate and value their employee benefits, understand their plan options, and make good healthcare decisions, you have to give them the tools they need to be successful.
Sure, you could throw a bunch of money at this problem. Some companies hire communication consultants for hundreds of dollars per hour and/or spend thousands of dollars on communication strategies, microsites, content creation, project management, and other services. But some companies don't have this luxury.
That's why we are super excited to be able to offer an easy, affordable, and engaging benefit communications tool to every one of our clients.
Imagine having access to a year-round, custom benefit communication program that teaches your employees about their benefits package and options. Even better, imagine this friendly, educational program was available on desktop and mobile. It's like having a personal benefits communication consultant in your pocket— but at a fraction of the cost!
Break those bad habits
Employers may not think they have the time or resources to effectively communicate about employee benefits on a regular basis, but falling into bad communication habits can create bad healthcare habits— and increased costs for companies.
People

who don't know how to use their benefits may not go to the doctor regularly

, letting little things become big things

.

Worse yet, they may

go to the ER instead. This drives up the cost of healthcare for everyone.
Employees who don't understand their benefits plans may not see them as particularly valuable. Instead, they may feel under-compensated or underappreciated, which can lead to higher staff turnover.
Organizations who only communicate benefits information during open enrollment are missing out on opportunities to provide benefits clarity

,

build employee

engagement, and show that they care.
Great benefits communication pays off
Want your employees to be happier, healthier, and more productive? Show them the employee benefits love!
Let us help you put together a customized, year-round communications strategy that includes best practice content for each part of your plan and a branded benefits web site where it will be hosted for employees.
Employees will get the information and answers they need to make the most of their benefits plans, and you'll be able to attract and retain the top talent you need to take your business to the next level.
Sounds like a win-win, doesn't it? We think so, too.
Want help with employee benefits communication? We can help! Get in touch out about our exclusive, affordable, and employee-friendly program. It's NEW! And just for you. Because at Raffa, we love helping our clients Do More.
This program is valid for 1 PDC for the SHRM-CP® or SHRM-SCP®.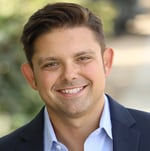 Written by Vlad Gyster, Founder & CEO, Airbo
Vlad has 12 years of experience helping companies like Fujifilm use mobile, gamification, and other technologies to capture employee attention and drive behavior. After co-founding Willis Towers Watson's social media practice in 2007, he went on to launch Airbo, a Benefits Communication Platform. In 2016, Vlad was named a Top 50 Benefits Technology Innovator by Employee Benefit News.
Photo by Vadim Guzhva