I began my career at Raffa Financial Services 13 years ago, not really knowing where life was taking me. I was 25 years old, had just been married, and was happy to have a job that helped me pay the bills. I had no experience in the health insurance world, but I was fortunate to have been given a chance. And I was determined to work hard.
I've come a long way
Years of education and training in the industry have helped me understand the nuances of different types of products within the various insurance companies we represent. For many years, I did a lot of the spreadsheet work, preparing proposals, communication materials, processing enrollments, handling escalated claims issues and much more.
I worked with employers, helping them with cost containment strategies I learned throughout the years. I believe doing this type of work helped me have an even deeper understanding of my clients' needs, and therefore gave me an edge.
But it wasn't easy
My family and I immigrated to this country from Sri Lanka in 1991.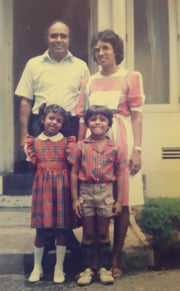 I was 11 and the Civil war was still going on. It was hard leaving what I had always known to be home, but we all dreamt of a life with more opportunities and freedom, and through hard work and determination, I was determined to create a better life for my future generations.
As I had my 3 children and quickly hit my 30s, I began to question what my true purpose was in life.
I knew for sure that being a mother was top on the list. That came without any question. As far as work was concerned, one thing was clear to me: I wanted to be helping people. And I am.
Making a difference
I enjoy what I do, and I never feel unmotivated to come to work. I am excited to wake up every day, no matter how early in the morning, to start my day helping people.
Whether it's a cancer patient that needs some guidance on how to choose a health plan to best fit their physical and financial needs, or a family that is planning ahead so they can have security in the event of a death or disability, I am there to help them navigate through a complex maze of options.
Employers rely on us as trusted advisers and I am determined to be just that.
Our clients are busy founding organizations that provide food for the hungry, shelter for the battered, and hope for the weary. They are attorneys, fighting for children to have a safe and healthy upbringing, and a place to call home. They are nonprofits, creating programs for our youth, so they can have a brighter future, and ensuring the safety of those who are survivors of domestic violence. They are all kinds of businesses, doing everything from building schools to discovering new technology to working on cures for diseases.
Our company motto is "Do More," so I often find myself volunteering at food banks and joining other colleagues to help bring about awareness and raise money for causes related to youth, illnesses, homelessness and more. I also participate in a women's global mentorship program.
Entwined in the Do More mission, I have found purpose through my work.
I don't just help businesses with benefits. I help them secure bright futures for their families and their employees, both financially and emotionally.
I am there for them when they are at the doctor's office or hospital, having trouble getting treated because something isn't working with their insurance. I am that person they can call. The one they can count on to help. I am proud to say that I am there for my clients. Their needs are so important. Because without their employees, these organizations wouldn't be able to fulfill the missions they are so passionate about.
Purpose
This is what and should drive us all to help make the world a better place for our future generations.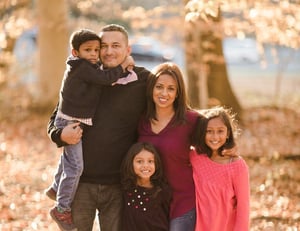 My pastor always told us that no matter what you do, do it to the fullest. Give it your all and always give 150 percent. That thought process was injected in me as I grew up, watching my parents work hard cleaning homes, driving U-Haul trucks, and working retail jobs at minimum wage—all to give my brother and I a better life. One that they couldn't give themselves, but through a strong value system, they were driven to instill in us.
My hope for those reading this message is that you, too, will discover your true purpose. After all, we were made to serve others. I, for one, am beyond fortunate to say that I have been blessed to have found my purpose through work.

Written by Jeyalene Baron, Financial Advisor/Benefit Consultant at Raffa Financial
Responsive and dedicated, Jeyalene has a talent for explaining complex benefits concepts so that both plan providers and participants are able to understand their options and make well-informed choices. She jumps out of bed in the morning excited to be the best she can be— and to help her clients do the same.
Blog photo credit Romolo Tavani
Family photos courtesy of Jeyalene Baron