I love my job, the people I work with, and the environment I'm part of every day. But it wasn't always this way. In fact, this is the only the second time since entering the work force 20 years ago that I have had this feeling— although I'm not sure I should count my summer job at a mini golf course at the beach!
For much of my work life, the stories of awesome offices seemed like a fable just to give people hope as we continued running on the hamster wheel. I worked at several different jobs and they all had the same issues, which led me to feeling dejected and wanting give up on trying to better my situation.
So what changed? Several things, actually! By sharing them, I hope that I can help others who were in my situation understand that there is a better employer out there, and to not give up on finding it! I also hope to inspire employers to think differently about company culture and what makes a good place to work.
Here are the major difference makers for me.
My employer trusts me
Saying that I'm trusted by my employer actually manifests in several different ways, all of which are equally important and contribute to why I love my job.
Remote work policy
I cannot stress enough how amazing it is to have the ability to work remotely without guilt or stigma. When I first started at this job, we had an awful winter. I stressed because I know my car does not do well in even a little bit of ice and snow. With the first big storm of the season looming, I received an unexpected email in my inbox. It was HR telling all staff of the impending storm and the impact it would have on our area. We were told that safety is the number one priority, and if we are concerned in any way about trying to commute to the office during the storm, then we should work from home. My BS detector went off – surely they SAY that, but they don't actually MEAN it! But sure enough, the storm came, and I received a slew of emails from others on my staff informing everyone that they would be working remotely due to the storm – and that was it! No repercussions, no snide remarks about someone being a baby for not driving in the little bit of ice, no emails about abusing office policies – just a genuine policy that wanted people to be safe.
My employer is also the first that I've found that understands what I believe should be a simple concept – if someone is sick, it's better that they stay home than spread it to everyone in the office. It seems so obvious as I type it, but this is not the norm in my experience. If I am sick, I let my employer know – and that's it! Again, no stigma or judgement or write-ups. Because my employer puts this trust in me, I find myself rarely taking a full sick day! I usually end up working remotely as I feel good enough for it and taking a partial day off for the time I just could not work due to how I was feeling. Where an employer would have lost 8 hours of my productivity in the past when sick, my employer recoups many of those hours from me by trusting me when I tell them when I'm feeling under the weather. Plus they recoup all the hours saved by my not infecting the rest of the staff with whatever I've come down with!
I have a voice
Another thing my current employer excels at is giving everyone a voice. We have regular department-wide meetings where information and plans are shared openly, and input is invited without judgment or criticism if you disagree.
I'm sure the skeptical side in some of you is thinking "Sure, they let you say what you want, but they don't really hear it." I know because I've felt the same way in the past, but that's simply not the reality here! I have witnessed multiple occasions where the president or managers, when faced with disagreements, have changed their approach or idea. I have never seen a situation where someone offers a thought that is met with disparaging remarks or disrespect. The fact that this permeates everything in this office so transparently, I have no hesitation approaching the president or manager with an apprehension, concern, or something personal to me in my work environment.
No micromanagement
This is a big one for me. I am trusted in my role to be productive, to get my projects done, without having someone hovering over my shoulder every 30 minutes checking the progress. I find when someone is breathing down your neck, productivity and quality suffers, and you will do the bare minimum of what you must do to make it stop. In my office, I'm allowed the freedom to take a break from one task if I hit a wall and come back to it later, or to try something creative that may not pan out. Because I am given this freedom, I feel much more invested in the company's success because it directly correlates to my success. This makes me more productive and invested in the quality of my work.
I've forgotten what stress is
Alright, maybe that was a little hyperbolic. There are certainly busy times, overtime hours, and some stressful rush situations, but that's going to happen anywhere you go.
However, the stress of losing your job if you get sick twice in a short period of time or dealing with toxic colleagues or being micromanaged is gone. This has improved my quality of life tenfold. It wasn't until this job that I was able to lose 70 pounds, and I firmly believe the reason it did not happen sooner was because of the stressful work environments I found myself in. When I come home now after a productive day at work, I don't feel too drained to cook something healthy or to go out for a walk to enjoy the day. I have energy left to live and enjoy the rest of my life after my work day is over, and that is immensely valuable for both my mental and physical health.
Good employers are out there
I hope those of you who have read this and find yourself feeling hopeless with finding a good employer will keep trying. I genuinely hope each of you get to the point where you drive to work in the morning feeling energized instead of wishing that the office burned to the ground overnight so you wouldn't have to show up.
I finally found one of the awesome offices, and I have discovered many other great employers that are clients of ours who strive every day to be an amazing place for their employees to work. They exist, and they are hiring! If you're an employer who isn't creating a desirable work environment, your employees will be first in line to apply.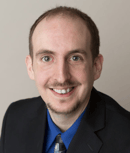 Written by Josh Payette, IT professional at Raffa Financial Services
Raffa's resident IT whiz kid, Josh not only possesses infinite technological know-how, he also has killer design skills. Which pretty much makes him our resident unicorn as well. A problem solver by nature, Josh uses his endless energy and powerful programming powers to keep our various systems running at full throttle— so we can help our clients to do the same.
Photo by efired