Okay, it wasn't really my first ER experience, but it was my first ER visit in almost 30 years. And it wasn't like you see on TV.
The symptoms
My story begins with a return flight home on a Friday night after a stressful business trip. During the flight I began to experience multiple symptoms: shortness of breath, rapid and irregular heartbeat, and varying pain in my calves.
There was some turbulence on the flight, and while I'm not typically affected by it, I attributed my symptoms to anxiety over a subconscious fear of the plane not landing safely. My symptoms continued throughout the night even after my safe arrival home, then carried into Saturday and Saturday evening. When I woke up early Sunday morning and continued to experience the symptoms, with even more acute pain in my calves, I did what every self-taught "physician" would do and entered the various warning signs into WebMD. WebMD indicated that my likely condition was a pulmonary embolism and instructed me to call 911 as my condition was urgent.
I felt fine otherwise, so I drove myself to the nearest emergency room, rather than calling 911. When I arrived at the check-in desk I was surprised to find that I was the only patient there. Upon explaining my symptoms to the administrator, she asked for my license and proof of insurance.
Side note: the Emergency Medical Treatment and Labor Act (EMTALA) signed into law in 1986 prohibits an emergency room from delaying treatment to inquire about methods of payment or insurance coverage. I guess they didn't get the memo.
Finally, I was rushed back into an examination room and spoke with the attending physician for approximately 5 minutes while she asked about my symptoms and outlined their process for diagnosing my potential condition.
Over the next 2 hours, I received the following:
4 baby aspirin
an EKG
a blood draw and multiple and tests
a CT Scan with contrast on my heart
an ultrasound performed on my legs
While my symptoms continued, the ER staff couldn't find anything medically wrong with me and attributed my symptoms to anxiety and stress. I was released with no clear diagnosis and no recommendations for further testing. I was simply told to schedule a visit with my primary care physician.
The cost
Approximately 2 weeks after my ER visit, I received one envelope from my insurance company and another from the ER.
I opened the envelope from the ER first. It was an invoice for $1,350. Seemed reasonable enough given the length of time I was there and the multitude of tests they performed. Upon closer examination though, there was nothing to detail the $1,350 charge. The invoice simply showed the date of service and the amount I owed. Strange. What other business do you know that sends you an invoice, for services or goods, but doesn't tell you what services or goods they provided?
I then opened the envelope from the insurance company. It was the Explanation of Benefits (EOB). At the bottom of the page the same patient responsibility of $1,350 was displayed. This document, however, did provide a list of the services rendered at the ER. And more importantly, it included the amount that the ER billed my insurance company for the 2-hour visit… $23,000!!! I was in shock and couldn't fathom how my 2-hour stint would warrant $23,000 worth of charges.
I immediately called the ER and requested an itemized invoice of the various items sent to the insurance company. After another 2 weeks, I received the itemized list of charges, 7 in total. The ER room was $6,200. The CT Scan was $8,600. And remember the 4 baby aspirin? $20. Yep, $5 per pill. Those were not the only charges, just the most egregious.
It just doesn't add up
This is the state of healthcare in this country. It's not an insurance issue. Well, it's not entirely an insurance issue.
The Affordable Care Act (ACA), already limits the amount of profit a health insurance company can make, and many insurance companies throughout the country are not-for-profit entities already. But the ACA doesn't limit the amount of money that a doctor, a hospital, or a pharmaceutical company can charge you or your insurance company for the services they provide. Hence the reason for my $23,000 ER visit. (Or the reason that Mylan raised the price of the EpiPen more than 200% in the last 3 years.)
Do you ever wonder why this is the case?
Would it surprise you to know that 3 of the top 7 organizations that spent the most money on lobbying efforts in 2017 were healthcare-related associations?
Or that these 3 entities collectively spent almost $70 million in 2017 alone?
And this number has remained relatively the same in each of the past 10 years?
How can the average American compete against this?
If our Federal government is truly interested in healthcare reform, and not just health insurance reform, we need to look beyond insurance companies.
And if we, as a nation, are truly interested in achieving affordable healthcare, we need to collectively reach out to our Congressional representatives and demand reform across the entire healthcare spectrum.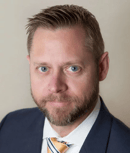 Written by Jon Zeisler, Vice President of Group Benefits at Raffa Financial
Jon has professional licenses in eight states and is an active member of the National Association of Health Underwriters, Maryland Association of Health Underwriters, and the Society for Human Resource Management. He leads Raffa's team of group benefits experts.
Photo by Xie Fei