Host committee member, Jeyalene Baron, and Board member Matthew Roberts joined friends and colleagues to celebrate WILL's 14 years of positively impacting D.C. youth from underserved neighborhoods.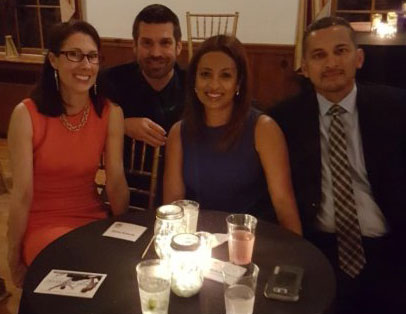 Wilderness Leadership & Learning (WILL) is a 12-month holistic experiential learning, youth leadership, and life skills development program for DC youth from underserved neighborhoods.

WILL's mission is to provide diverse growth experiences and challenging learning opportunities to inspire and assist youth to make good decisions, become effective leaders, and achieve their goals.

During the WILL Year, youth are engaged in more than 335 hours of quality experiential programs centered on the 4 pillars that drive the WILL experience.

Leadership & Self-Empowerment: WILL encourages and provides the platform for individual leadership, self-esteem, and confidence growth to help WILL youth push beyond perceived limitations to increase their understanding and appreciation that each has the power and the ability to determine his/her life trajectory and to make decisions that lead to self-determination and self-sufficiency.

Critical Life Skills Development: WILL develops critical life skills, which are under-emphasized or not taught in school, such as financial literacy; accountability for behavior; communication skills; the importance of saying "please" and "thank you;" and how to make healthy nutrition decisions, set SMART (Specific, Measurable, Attainable, Realistic, and Time-Bound) goals, and create action plans to achieve them.

Environmental Awareness & Stewardship: WILL helps teens become aware of the world around them and to be better stewards of the environment.

Cultural Awareness & Appreciation: WILL youth learn to be receptive to, to appreciate and to respect diversity and differences in others (e.g., race, gender, religion, country of origin, sexual orientation, and beliefs).